Ciro 3 HD (Freestyle) Bind n Fly "NEW"
Comes standard with the new re-designed TPU camera mount. Transparent Yellow and Blue are available. Please specify the color option in the "Message Box" when proceeding checkout
Naked GoPro mounting kit is also available through the link below:
https://avantquads.com/products/Ciro-3-Naked-GoPro-Mounting-Kit.html
"For canadian customer only: Please contact us for shipping quote before placing the order"
Features:
1x Ciro 3 HD frame kit (3.5mm unibody) "No prop in view"
1x JHEMCU GHF420AIO Flight Controller/ESC (4 UARTS) Pre-tuned and setup with BF4.2.8 with BLheli M/RPM Filter
4x Brotherhobby VY1504.5-3950KV Motor
1x Caddx Vista (DJI Camera)
1x 3d printed TPU vtx antenna mount
1x 3d printed TPU camera mount
1x Avant lipo strap 210mm long (For 4s 650mah-1100mah)
1x Non slip Lipo pad
1x Gemfan 3016 Tri-Bladed prop (2CCW / 2CW)
AUW (DJI Camera) without battery/Rx 136g (+/-2g)
AUW (Nebula Pro) without battery/Rx 133g (+/-2g)
Quick Tips
Aux1 (Air Mode Switch)
Aux2 (Beeper)
Highly suggested to use 4s lipo (650mah 3mins flight time), (850mah - 1100mah 5-6 mins flight time)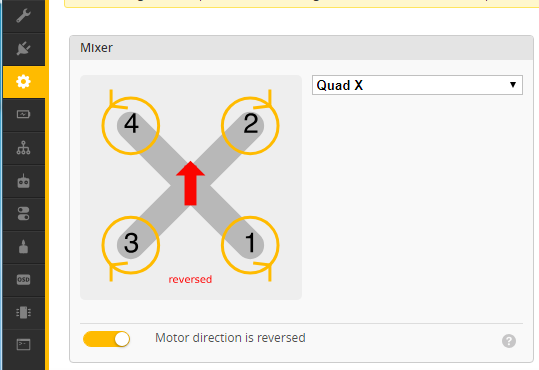 ---
---
Find Similar Products by Category
---

Product Reviews
A+ quality and customer service

Posted by Todd Evans on 6th Feb 2021

what a great tune right out of the box, no jello and jittery, awesome build quality and customer service.

---

The best HD quad I've ever bought

Posted by Jim Reynolds on 25th Jan 2021

I have had multiple 3' drones from different manufacturers, this is by far the best. Flies great and the build quality is absolutely stunning.

---

Tuned to perfection

Posted by David on 12th Jan 2021

It cuts and carves through the air with so much authority, I am speechless. Excellent tune, well crafted construction, and a true pleasure to fly.

I am new to the hobby (my fourth quad and second from Avant), but I am so thankful to have learned about Avant Quads. Quality counts.

---

Excellent build quality

Posted by Tony on 5th Jan 2021

Excellent tune and build quality. very smooth and powerful

---
---
Customers Who Viewed This Product Also Viewed