Vanta 2.5 "Bind n Fly"
This is a complete built model and is designed for 2-3S lipo setup (Not suggested for 4S). Standard PID setting is specifically tuned for 2-3S 450mah/520mah lipo. Each unit is pre-tuned before shipment
This item can be shipped via Express Mail Only (4-5 days delivery). Please choose "Express Mail USD15.00" when proceeding checkout. Multiple items can be added with no additonal charges
"For canadian customer only: Please contact us for shipping quote before placing the order"

Note: Please submit reviewers' code in the "Message Box" instead of "Coupon Code Window" and a free gift will be offered with the purchase
Features:
1x Vanta 2.5 frame kit (Base plate cut in 45deg)
1x SI F4 FC / ESC 2-4s 16 x 16mm (4in1 Dshot600) / 25-200mw VTX with IRC Tramp setup
4x Avant 1103-7650kv motor (Brotherhobby Rebranded)
1x Runcam Nano 2 (2.1mm)
1x 3d printed TPU vtx antenna mount
2x 3d printed TPU camera mount
1x Rubycon 16V 100uF capacitor
2x Avant lipo strap
1x Non slip lipo pad
1x HQ65mm prop (4CCW / 4CW)
Tips:
Lipo should be mounted slightly to the front for proper CG
Insert the prop all the way down to the top of the motor bell
Set more camera tilt angle by moving the TPU camera mount upward and downward (Up to 55deg)
Insert the props in proper direction as shown in the diagram below
2S setup (450-520mah up to 4.5mins normal)
3S setup (520mah up to 2.5-3mins aggressive)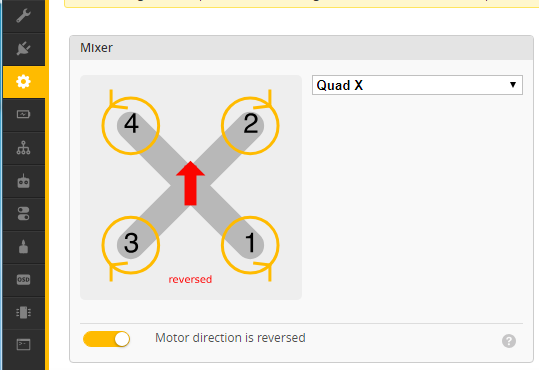 ---
---
Find Similar Products by Category
---

Product Reviews
FAST!

Posted by Unknown on 15th Jul 2020

By far the fastest 2.5 I've EVER flown. Didn't take to long to arrive to.

---

top notch quality bind and fly

Posted by Keith S on 10th Jan 2020

Well packed and top notch build quality. perfect tune with no oscillations. great customer support !

---

Amazing product

Posted by Chad Robinson on 10th Jan 2020

love the way it flies and its fast too. awesome build quality as always. Keep up the good work Avant

---

best micro i've ever flown

Posted by John S on 3rd Jan 2020

maiden this little guy today, all i can say probably the best micro i've ever flown

---
---
Customers Who Viewed This Product Also Viewed